Limbsaver Airtech Slip-on Recoil Pad Remington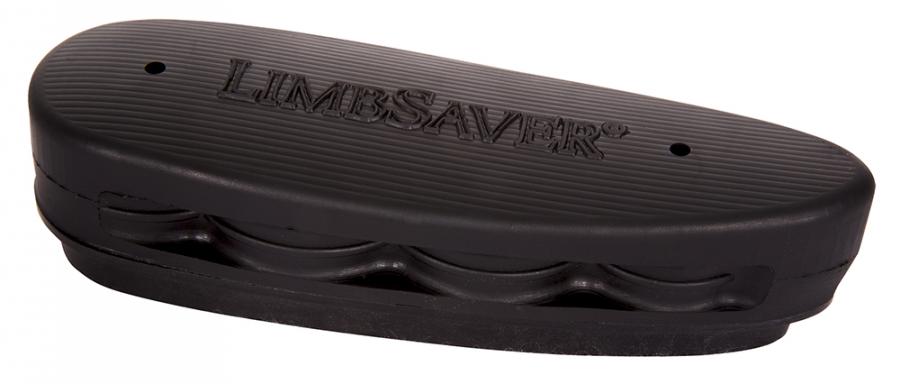 Limbsaver AirTech Slip-On Recoil Pad Remington 870 Wingmaster
LimbSaver AirTech Precision-Fit Recoil Pads are the quickest way to reduce felt recoil. They are the most advanced recoil pad in the world. Redesigned atmospheric chambers produce a substantial increase in performance through uniform energy dissipation. With cutting-edge technology and proprietary design, the new AirTech Recoil system outperforms every other pad design on the planet.
#10800 fits Ruger M77 (Standard Stocks and Hawkeye), No. 1, Red Label yr 79/80
#10803 fits Ruger K77/22 All Weather Recessed Stock and Sako 75 (all), Finlight, Model A-7
#10805 fits Remington 700 ADL/BDL/ML, 710, 7600, 870, 12/16GA, 1187, SP-10
#10806 fits Remington Model 870 Wingmaster (non-express), 870 Police, 1187 SP 1992 yr
#10809 fits Mossberg All 5-3/16" (500 12GA, 500A 12 GA, 835, 930, 935) and Maverick 88 12GA only.
Also available...
| | |
| --- | --- |
| | Recoil Pad, Black, Sako 75/tikka/ruger |
| | Slip-On Recoil Pad, Ruger/Browning, Black |
| | Slip-On Recoil Pad, Remington 700 ADL/BDL& 870 Express, Black |
| | Slip-On Recoil Pad, Mossberg 835/500 12 GA, Black |
| | Slip-On Recoil Pad, Browning/Knight/Marlin, Black |
| | Sims Vibration 10807 L/S Airtech |
Item Info
| | |
| --- | --- |
| Item | 69591-5 |
| UPC | 697438108066 |
| Brand | Limbsaver (Sims Vib.) |
| Model | 10806 |
Tech Specs
| | |
| --- | --- |
| Type | Slip-On Recoil Pad |
| Model | Remington 870 Wingmaster |
| Color | Black |
| Purpose | Recoil Reduction |
| Series | Precision-Fit |